FAQ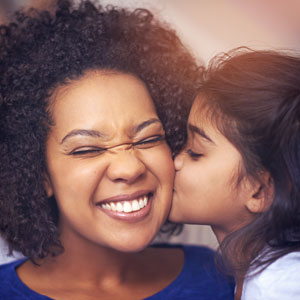 How often should I get a dental check-up?
It is advisable to come in every six months for a preventative check-up. That is because it takes about six months for the plaque to calcify and turn into tartar. When tartar matures, harmful bacteria can develop. This bacteria causes gum infection and can lead to bleeding gums and gum recession.
How often should I brush my teeth?
Usually, twice a day is recommended — once in the morning after breakfast and once in the night after dinner.
How often should I floss my teeth?
It is recommended that you floss at least once a day, usually after dinner.
How often should I change my toothbrush?
When the toothbrush bristles become frayed and worn, the efficiency is lost, so that is a good time to get a new toothbrush.
What stiffness toothbrush should I use?
It is always better to use a soft toothbrush or extra soft one if you have sensitive teeth.
What do I do if I have an emergency?
Every day we allocate certain time for emergency appointments, so if you have an emergency, please call us on 0897250844. If it is after hours, a friendly dentist will answer your call and get you in the office and out of pain.
How long does it take to get an appointment?
If it is an emergency, you can get an appointment on the same day. If it is not an emergency, we can fit you in when there is an available appointment.
If there is decay in your teeth, then we need to use the drill. If there is no decay, but we use a preventative filling, then we do not need to drill.
Do you need to use anaesthesia?
Anaesthesia is not required every time. If there is decay present and we have to drill, and you do not want to feel anything then it is better to anaesthetise.
Dental X-rays have evolved a long way. We use digital X-rays which are very safe and can be used even when you are pregnant. If you have any other questions, we would be happy to answer them.
Book a Visit Online
At Eaton Dental Centre, we strive to always provide the best care at a cost-effective price. We're dedicated to meeting the specific concerns that you or your child may have.
Book a visit online or call us at 08 9725 0844. We're in-network, and all health funds are filed on the spot, whether it's an evening or Saturday appointment.
Eaton Dental Centre | 08 9725 0844